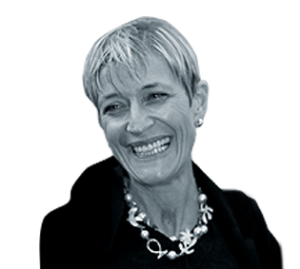 Europe: Affinity insurance 
With the acknowledgment of « Post Magazine » , written by Jacqueline Legrand, 18th May 2015

Quality, simplicity and price are the ingredients for a successful affinity space in Continental Europe, says Brokerslink's Jacqueline Legrand.
While the market is not as mature as the UK, affinity insurance has considerable scope for future growth in Continental Europe.
As with the UK, the key to success is to provide creative and simple products, good services and access to a leading edge technology platform to manage policies and claims. European consumer associations are, however, also looking closely at the products offered to consumers to ensure quality and their influence should not be ignored.
A growing market
The affinity insurance space is broad in scope in respect of both products and distribution channels. It ranges from professional liability insurance offered to members of unions to the insurance embedded in credit cards to the various insurance products developed by retailers and telecom operators. There are tens of thousands of affinity programs already provided by the Continental European insurance market with more products and more distributors being added every day.
Consumers can buy insurance from agents, brokers, direct insurers, banks, telecom providers, food and non-food retailers, travel operators and more. As a result they are exposed to insurance offerings whenever they buy electronic equipment, shop for food in the supermarket, go to their bank, buy or finance a car, buy a trip online or rent a pair of skis. By utilising increasingly sophisticated databases, savvy European insurance sellers are also building smart email campaigns and using well trained experts in their call centers for targeted cross-selling and upselling activities.
In a recent paper, Accenture estimates this 'small-ticket' insurance market in Europe will continue growing at a compound annual rate of 6.2 % to reach USD $17.1 billion by 2017. As a result this market is extremely attractive due to its growth opportunities and potential profitability. It is also very competitive and therefore critical for the insurers, brokers and other players in this space to invest in high performing and continually evolving technology platforms.
Innovation in affinity
These platforms not only deliver productivity in the management of large numbers of small premiums policies, but also provide an enjoyable consumer experience regardless of whether the interaction is via a computer or mobile device. As well as executing targeted marketing campaigns, emails and phone calls, a dynamic customer relationship management system will provide the instant data analysis that is fundamental to tracking loss experience, consumer trends and developing adequate pricing and wordings.
As affinity products address the mass markets they must also be simultaneously creative, simple and inexpensive to appeal consumers. Most of these products are purchased on the spur of the moment; for instance purchasing a three-year warranty extension with a laptop, or a theft and damage policy with a mobile phone, or even cancellation insurance with a concert ticket. Some innovative products are designed to trigger consumer feelings – such as pet insurance products, which is a fast growing affinity sector in Continental Europe.
The numbers of products and players in the affinity insurance market is growing. This rapid expansion has also triggered interest from consumer associations who are now looking increasingly closely at the products available in the market to ensure quality. Insurance regulations are also evolving to allow consumers to cancel policies with more ease.
Protecting consumers
Although consumer associations are taking an interest in the market, the insurance industry in Continental Europe also believes in delivering quality products and services to clients. As a result, FG2A, a federation of affinity insurance, was created in France in 2012 to bring together insurers, brokers, distributors and service companies in this common endeavor.
The Federation also produces newsletters and stages events to keep members informed of new regulations, new trends in the affinity world and new products. This sharing of knowledge is certainly benefitting members and contributed to the harmonious development of the affinity sector in France. In 2015, FG2A was also created in Iberia with the same approach.
The affinity insurance market in Continental Europe is evolving quickly and may well catch up with the UK within a few years. In the meantime developing quality products focused on delivering worthwhile protection to customers will help to drive both sales and profitability.
Jacqueline Legrand, CEO of MDS Portugal, part of Brokerslink